K-5th Grade Worship and Small Groups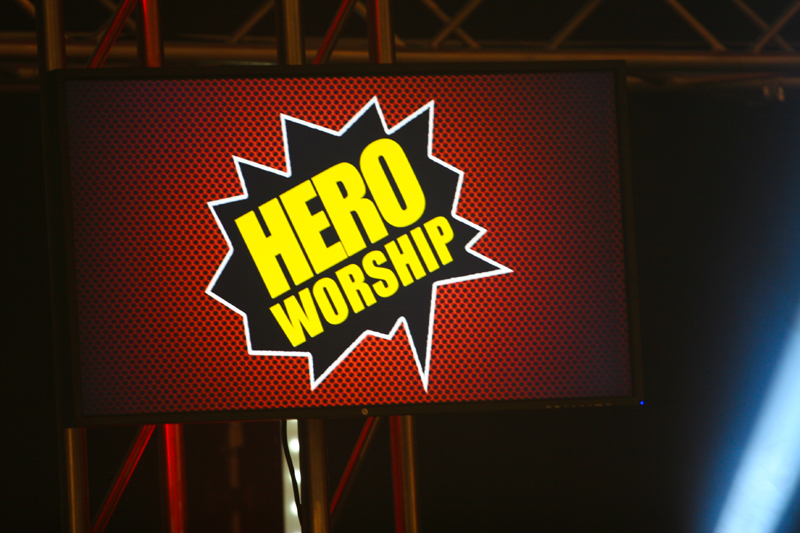 We have created an exciting fast-paced learning environment to keep your kids focused on Christ and make your child's hour or two-hour experience the best time they have spent all week! Why? We want to sneak up on them with Bible truths and leave them so pumped up that they know they have to get back to Hero Worship to get charged up by the true hero Jesus!
Our Sunday Schedule:
9:30am & 11am Large Group Worship/Small Group Study
Everything begins when you check in through Kids Kove on our main level. Kids enjoy a high energy large group worship time and then are divided into a more age specific small group allowing them to make personal connections with Jesus and other kids.
We have a check-in system where each child and parent or guardian will receive a tag so that when it is time to leave everyone goes home happy and with the right person.
These classes are experiential which means we teach Jesus in creative ways that might get messy. Prepare your child that they won't just be sitting in a circle singing Kumbaya.
Snacks: We typically do not serve snacks unless they are used in a teachable moment. If your child has any allergies or your family has personal preferences for you child to not receive food from us, please let our teachers or "Ms. Lori" know.